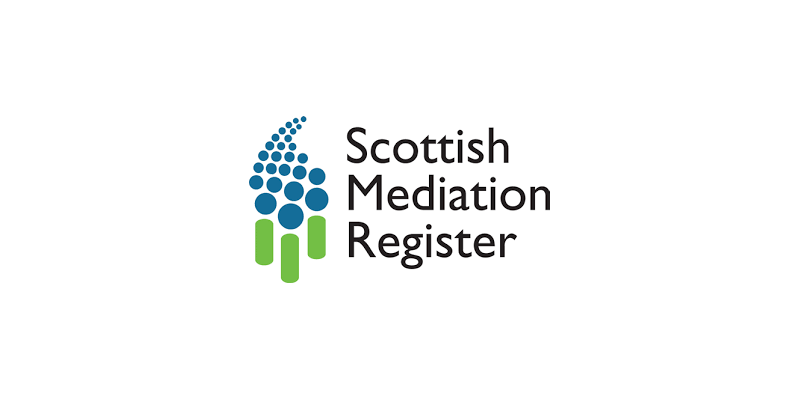 Membership of the Scottish Mediation Register (SMR) is a professional standard for mediators.
Mediators who appear on the SMR can call themselves Scottish Mediation Registered Mediators and are entitled to use the SMR logo next to their name.
Mediators who join the SMR are displayed on the Find a Mediator section of this website. In addition to the benefits of membership of Scottish Mediation, registered mediators are eligible to apply to join the panel of the Scottish Mediation Helpline and are recognised as approved mediators for the purposes of Legal Aid by the Scottish Legal Aid Board.
SMN also provides opportunities for mediators to develop their skills, knowledge and practice through groups such as the Workplace and Employment Initiative Group, CPD opportunities and master classes provided by experts from Scotland and beyond. For mediation training please see our list of training providers HERE
If you are a mediation practitioner and would like to join the Scottish Mediation Register, you must meet the Practice Standards for Mediators These standards ensure that mediators have had sufficient training, have completed ongoing CPD and have appropriate insurance and procedures for complaints. Joining the Scottish Mediation Register includes membership of Scottish Mediation.
Read our Membership Pack
Registration
If you want to register as a mediator please complete the online application form or download the Word application forms for individuals or for organisations and send to admin@scottishmediation.org.uk.