Mediation background

Angus acted on behalf of clients in many successful mediations before becoming a mediator. He has a valuable understanding of the needs of parties within a mediation, which helps to create an atmosphere of trust.
Within mediations Angus is pragmatic, with an approachable and informal manner. He has a fine attention to detail and through his 25 years practise as a solicitor he is able to quickly identify the core issues within disputes and address those within mediations.
Angus is a leader within the dispute resolution field and actively applies his skills as a mediator within his private practise, seeking to find innovative solutions within disputes at every opportunity.
Professional background
Angus is a practising solicitor, specialising in civil and commercial litigation. He is triple qualified (England and Wales/ Scotland/ Northern Ireland) and brings practical legal experience of resolving disputes since 1998.
Angus began his career in a small high street firm, qualifying as a solicitor in England and Wales in 1998. He joined Berrymans Lace Mawer solicitors in 2000, becoming a Partner in 2004. He moved to BTO solicitors in Glasgow as a Partner in 2014 to continue his legal practise in Scotland.
Angus's core areas of legal practise are: property damage; construction and engineering; product liability; policy coverage; fraud; oil and gas disputes; environmental liability; agricultural claims; cross border claims; and contractual disputes.
Angus acts on behalf of claimants and defendants and is regularly instructed in multi million pound cases with highly technical legal issues.
Angus is a member of a number of professional legal associations.
https://www.bto.co.uk/people/angus-crawford.aspx
Endorsements
Described as "extremely knowledgeable and organised" Angus is "highly client-focused in terms of getting results," (Chambers UK).
Angus Crawford "takes a commercial approach to situations" (Legal 500).
Personal interests
Angus is a keen triathlete and hill walker. Angus ran the CSR team within BTO solicitors for 6 years from 2014-2020 and has a long involvement in charity fundraising and work.
[ssba_hide]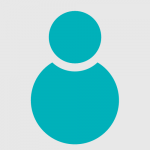 Specialities
Business & Commercial
Community & Neighbour
Education
Other
Works in
Grampian, Highland, Orkney and Shetland, Outwith Scotland, South and East, South and West, Tayside, Western Isles