Barbara has been a Workplace Mediator since 2013, dealing with disputes in a large organisation within the private sector. A keen enthusiast to see results and improve workplace relationships between peers, teams and individuals.
Mediation complements her existing all round HR skills in which she has 20 years' experience in roles such as HR Consultancy, coaching and developing others, excels in face to face meetings with both colleagues and managers in order to support them where required.
Barbara is an open, clear and respectful communicator, and thrives on influencing, negotiating and working collaboratively to achieve the right resolution for all parties involved.
[ssba_hide]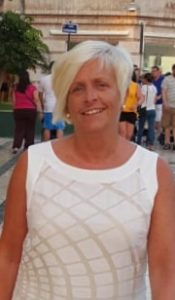 Contact details
BBell HR Consultancy Ltd
Telephone: 07982233791
Mobile: 07982233791
Facebook: tba
Specialities
Education
Equalities
Health/NHS
Workplace & Employment
Works in
Grampian, Highland, Orkney and Shetland, Outwith Scotland, South and East, South and West, Tayside, Western Isles