Hello.
I am Guy; I moved to Scotland in 2021. I am originally from Australia, but trained in mediation in Hong Kong (2001) where I spent much of my career. I have a background in law, but also have taught in the secondary and higher education sectors. Additionally, I hold a doctorate in consumer dispute resolution (focusing on mediation). These experiences inform my mediation practice. Though I focus on some fields (see below, including wills and succession), I consider myself a generalist mediator.
As I am settling into life in Scotland, I am learning much about this beautiful country and its humble yet proud people. To that end, and ever the learner, I am prepared to travel the landscape to mediate disputes.
Do get in touch should you want to discuss how I can be of help.
[ssba_hide]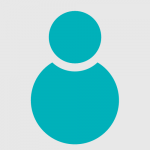 Specialities
Business & Commercial
Community & Neighbour
Education
Family (Elder, Homelessness, Young People)
Other
Workplace & Employment
Works in
South and East, Tayside