I have a legal background. In 2013 I became a lawyer in Ukraine (LLM).
In 2018 I got an advocate`s licence in Ukraine.
In 2018 I was certified as a mediator by DeutscheAnwaltAkademie (DAA), Mediator Gmbh (Germany).  
In 2019 I was certified as a family mediator by the League of Mediators of Ukraine and Mediation School (Ukraine, Kyiv).
Since 2018 I have successful experience in helping people and companies to resolve different conflicts peacefully. 
Now I work online all over the world and offline in Scotland.
For more than 4 years I work as a mediator for Ukrainian private school and resolve all the types of conflicts which happen in the school environment.
Also, I am a trainer on communication skills, non-violent communication and Emotional intelligence.
I provide training, seminars, and workshops for adults, students and children online and offline.
Since July 2022 I am a volunteer and participant in the 1-year Program "Family mediation in the Time of War". 
[ssba_hide]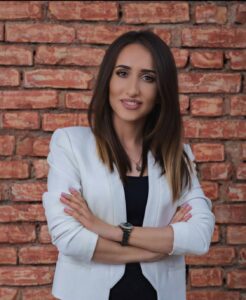 Specialities
Business & Commercial
Community & Neighbour
Education
Housing and Property
Workplace & Employment
Works in
English, Ukrainian, Russian