My entire career has been spent in the field of Employee Relations. Having handled numerous formal cases through Grievance, Appeal and Employment Tribunal processes, my experience led me to Workplace Mediation as a more effective route to resolve conflict at work.
I have first hand experience of the human and financial costs and damage as a result of formal processes. In offering mediation, I hope to address and resolve conflict in a less stressful and time consuming fashion for all. My approach is flexible and tailored to the needs of the individuals and organisations involved. I aim to restore trust in working relationships, enabling individuals to navigate a future which is collaborative rather than confrontational.
I am a Trustee at Indigo Childcare Group and also have significant experience as a Panel Practice Advisor with The Childrens' Hearing System, Scotland. These roles have equipped me with the experience to mediate in the third sector, in addition to my track record in the public and private sector.
Accredited by ACAS in 2009, I launched a succcessful internal Mediation Service in Marks and Spencer plc. In November 2022, I graduated from the University of Strathclyde with an MSc in Mediation and Conflict Resolution. The academic experience has enriched my practical skill base and enabled me to serve as a Board Member for 3 years on the University of Strathclyde Mediation Clinic.
[ssba_hide]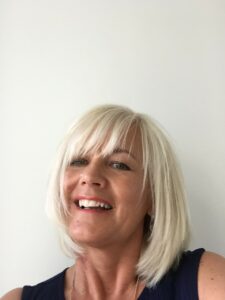 Works in
Outwith Scotland, South and East, South and West