REMOTE MEDIATION: During the Covid-19 emergency get in touch – www.eskhill.com – and find out how we provide a service online – don't let conflict add to the challenges of the virulent virus.
After a thirty year career as a physician and health service manager in Scotland, which included an eight year period as Chief Executive of Borders Health Board, I trained as a mediator and coach, both of which I have been practising since 2003. I am in partnership with my husband, Robin Burley, in our business, Eskhill & Co, which is based in Musselburgh. I have carried out over 220 mediations.
Over the last 15 years or so I have served on a number of Boards as a non-executive director and chair.  My health service involvement has continued through chairing the National Waiting Times Centre Board from 2003 to 2010, and NHS Education for Scotland from 2010 to the present.  I have a long-standing interest in mental health and chaired the Scottish Association for Mental Health (SAMH) from 2009 to 2013.  I was a member of Court at Edinburgh Napier University for nine years and of the Scottish Funding Council for seven years and continue to have an keen interest in tertiary education.
To a large extent, my mediation practice has reflected these interests and experience.  Much of it involves conflict in the workplace – in addition to mediating disputes, I offer conflict coaching, either as a separate entity or as a follow on to mediation.  The settings include public and private sector organisations as well as the voluntary sector.  I am a member of the mediation panel of the Scottish Legal Complaints Commission and of the SMN NHS complaints panel, and have been mediating small claims at Edinburgh Sheriff Court since 2004. I also have mediated agricultural and property tenancy issues.
Recently I have been accredited as a supervisor for mediators through SMN.
[ssba_hide]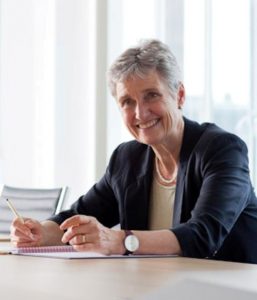 Specialities
Business & Commercial
Education
Health/NHS
Other
Workplace & Employment
Works in
Grampian, Highland, Orkney and Shetland, South and East, South and West, Tayside, Western Isles