In the dispute resolution field, I am actively involved in providing Parties with advice in various areas of disputes in respect of avenues available to them to bring about resolution of their disputes by various ADR methods, and assisting them thereafter in reaching a settlement.
I am an experienced negotiator and have been an Accredited RICS Mediator since November 2014. Having been involved in a number of Mediations during my employment at CDR, I consider it is a method of dispute resolution which is currently under utilised in the construction industry.  The nature of the Mediations have ranged from employment issues to construction claims regarding liability and quantum.
I am a registered Adjudicator with RICS and have been so since 2002.  I am also a registered Adjudicator with the Royal Institute of British Architects, the Chartered Institute of Arbitrators (Scottish Branch) and UK Adjudicators.
Since joining CDR in 2000 I have been appointed on numerous occasions to prepare Expert Witness Reports in the areas of quantum; loss and expense; value and validity of variations in Final Account.
Furthermore, I continue to maintain my Quantity Surveying experience and have undertaken the role of Quantity Surveyor as part of the Client's professional team.
I am regularly involved in providing contractual advice to Employers, main and sub contractors on Standard Forms and bespoke Contracts and the implications of bespoke amendments.
[ssba_hide]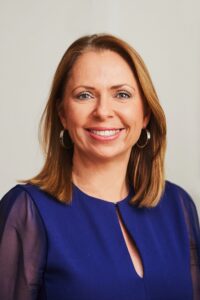 Contact details
Construction Dispute Resolution Limited
Telephone: 0141 773 3377
Mobile: 07793211864
Email: lhc@cdr.uk.com
Website: cdr.uk.com/
Specialities
Business & Commercial
Other
Works in
Grampian, Highland, Orkney and Shetland, Outwith Scotland, South and East, South and West, Tayside, Western Isles