Malcolm's proven acumen in industrial relations, and understanding of UK-wide employment law, gives him a broad base of knowledge from which to draw. With a background working with public, private and third sectors, in disciplines as diverse as science, conservation, heritage, arts, energy, engineering and health, he is consistently equal and fair for all parties.  Whether mediating, investigating or advising, he approaches resolution of collective or individual issues and complex conflict cases in a straightforward and expert manner whilst encouraging and developing effective relationships based on understanding and trust.
Malcolm offers a range of dispute resolution approaches, including mediation, facilitated negotiation, investigation and strategic coaching.  He thrives on influencing and working collaboratively to achieve the right solution for all parties. Skilled in lobbying and forging strong strategic partnerships, he is an advocate for all sides who delivers the development, refinement and implementation of long-term strategic frameworks, transformation programmes and improved organisational effectiveness.
Malcolm draws on more than 25 years' experience in industrial relations, 11 of those as a professional trade union negotiator, before establishing his dispute resolution company, becoming a CEDR[1] Associate and joining the CEDR Mediation Panel.
Through engaging with employers in private, public and third sectors, he developed his expertise in negotiation, management-staff partnership, resolving disputes and tackling individual cases.  Consolidating these skills, he initially accredited as a mediator through Scottish Mediation, more recently retraining through CEDR.  He now applies this knowledge as a Visiting Lecturer at Queen Margaret University, contributing to courses on Mediation and Negotiation and developing and delivering a postgraduate module on Collective Bargaining.
A member of the CEDR Mediation Skills Training Faculty, he also delivers training on Conciliation of Collective Labour Disputes and Advanced Negotiation Skills for the International Labour Organisation.  He has been appointed by the Scottish Government as an Independent Member of the Scottish Agricultural Wages Board.
[1] Centre for Effective Dispute Resolution
[ssba_hide]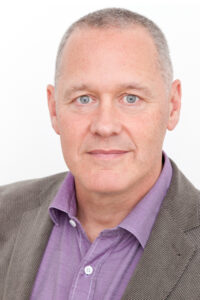 Specialities
Business & Commercial
Education
Equalities
Other
Workplace & Employment
Works in
Grampian, Highland, Orkney and Shetland, Outwith Scotland, South and East, South and West, Tayside, Western Isles