Rachael is recognised as a Leading UK Mediator in Legal 500 (2023). In the last year she has mediated 27 disputes with a combined total value of over £27 million.
She is the founder of Squaring Circles, winner of the UK National Mediation Awards 2020 Newcomer of the Year, and since becoming a full-time mediator in January 2020 has mediated over 75 commercial and civil disputes.
Before becoming a full-time mediator, for 12 years Rachael practised as a dispute resolution solicitor at two of the UK's most successful premium law firms, representing negotiating parties in mediations and solicitor to solicitor negotiations of commercial disputes ranging in value from tens of thousands to multimillion pound claims.
Reflecting her former practice as a solicitor, Rachael is routinely instructed in a broad range of commercial disputes. She has a particularly strong reputation in commercial, professional negligence, construction, company, insolvency, partnership, boardroom, family business, property and employment disputes. She handles disputes across the UK involving corporates, insurers, private, public and third sector clients.
Rachael is a Certified Mediator with the International Mediation Institute (IMI) and the Singapore International Mediation Institute (SIMI). She is also a registered civil and commercial mediator with the Civil Mediation Council in England & Wales and with Scottish Mediation.
Rachael was appointed to the ADGM Arbitration Centre Panel of Mediators in Abu Dhabi in January 2023, the RICS President's Panel for Mediation in October 2022 and to the Scottish Land Commission mediation panel in January 2021. She also teaches negotiation skills on the Online LLM in Dispute Resolution at the University of Aberdeen, a UK top-10 law school.
Rachael mediates a wide range of commercial and civil disputes both in person and online. Her experience ranges from disputes which have a strong emotional impact, to those where the parties are more commercially driven. She can therefore appropriately adapt her mediation style to the needs of the parties, and provide social, legal or commercial challenge when necessary. She is empathetic, engaging, inquisitive and tenacious. She works hard to put the parties at ease, to help them better understand each other, to see things differently, and to become invested in creatively exploring a way forward.
Legal 500, 2023
"Rachael is well prepared, organised, conciliatory and has excellent communication skills – all traits of a very effective mediator."
Senior lawyer, International law firm
"Rachael is a very skilful mediator. She has exceptional organisational skills, thoroughly prepares, and has a calm and personable demeanour. Her deft handling of the mediation, involving a mixture of private individuals, contractors and construction professionals, demonstrated her ability to quickly understand multiple issues and competing interests and mediate complex multiparty disputes."
Partner, commercial law firm
"Rachael is the best mediator I've come across in a long time."
Partner, Scottish law firm
"Rachael is an impressive mediator. She is excellent at establishing rapport and has considerable skill in getting the measure of all the personalities in play and steering the mediation to best effect."
Partner, commercial law firm
"Rachael is impressive, and in difficult cases. She prepares extensively and works very hard to ensure all parties prepare for the mediation, which ultimately pays dividends on the mediation day. I would not hesitate to recommend her as a mediator."
Partner, commercial law firm
"Rachael is well prepared, calm, assured and has a pleasant manner. She is resilient and doesn't give up helping the parties to reach a deal even when they remain some considerable distance apart."
Partner, commercial law firm
"Rachael grasps issues quickly and is excellent at building rapport. She is just what you want in a serious commercial mediator."
Partner, commercial law firm
"Rachael very quickly grasps complex technical points and shows tenacity in helping the parties to come to a resolution."
Associate, international law firm
"Rachael is very effective in helping the parties tackle tricky legal issues while never losing track of the commercial realities. She quickly hones in on what really matters to each side."
Senior Lawyer, City Firm
"Thank you again for yesterday. [The client] is very happy with the result and very glad it is all over. I also very much appreciated your skill and patience. I hope we get the chance to work together in the future."
Director, commercial law firm
"I have worked with a number of mediators and there are few who can build rapport and get to the heart of the dispute as quickly as Rachael. She has an excellent manner and her approach to preparing the parties ensures the mediation day is as efficient as possible."
Senior Associate, Scottish law firm
"Rachael is pragmatic, communicates effectively and creates an atmosphere conducive to the parties finding a resolution. She is excellent at building rapport and controlling the process. I rank her highly amongst the other mediators with whom I have experience of working."
Consultant, City law firm
"Rachael brings a calming presence and is very good in tense situations."
Party to a mediation
"Rachael is calm, professional and challenges positions in a collaborative way. She is effective at getting the parties to look at the positions of both sides from different perspectives and in bringing the parties together rather than simply acting as a go-between."
Party to a mediation
"Rachael, I was so impressed by you at the mediation today. Everyone completely trusted you and you did it all with such brilliant care and thought. Your hard work was completely invaluable, and you demonstrated that you are hugely skilful."
Party to a mediation
"Rachael's professionalism, teamed with obvious empathy, patience and great skill was impressive."
Party to mediation
"We owe Rachael great thanks for her skill and commitment."
Party to mediation
"Rachael is a highly skilled and knowledgeable mediator who was quickly able to establish a positive rapport and encourage open dialogue."
Party to mediation
"Rachael showed amazing patience and resolve."
[ssba_hide]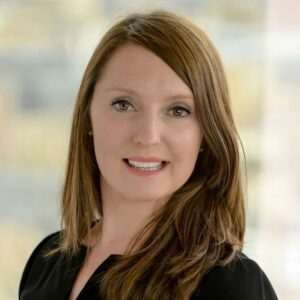 Specialities
Business & Commercial
Community & Neighbour
Health/NHS
Housing and Property
Other
Workplace & Employment
Works in
Grampian, Highland, Orkney and Shetland, Outwith Scotland, South and East, South and West, Tayside, Western Isles