REMOTE MEDIATION: During the Covid-19 emergency get in touch – www.eskhill.com – and find out how we provide a service online – don't let conflict add to the challenges of the virulent virus.
I have been mediating for 15 years having carried out over 250 mediations which draw on my mediation training and 40 years of work and life experience in housing, community care and organisational governance.  My mediation practice has developed with its focus on civil justice mediation,  employment, workplace, commercial, construction, property, urban, rural, agricultural and complaints.  I initially trained with Core Solutions in 2003 and after taking a degree course in Mediation and Conflict Resolution at Strathclyde University I gained a Masters degree with distinction in 2013. I have also trained with Scottish Mediation as a supervisor, mentor and coach giving recognition to provide this service.
"Robin's patience and inherent sense of belief gave us hope that we might just get there, even when other signals perhaps said something different." Feedback from a party in a mediation
I stood down from six years as Chair of Scottish Mediation in 2018. Prior to working as a mediator and coach I spent 30 years in housing and care services and urban development.  I was chief executive of the Edinvar Group, a past chair of Blackwood, ELCAP and the Built Environment Forum Scotland (BEFS) and have also held non-executive director positions with NHS Lothian, Queen Margaret University and the Scottish Federation of Housing Associations.
[ssba_hide]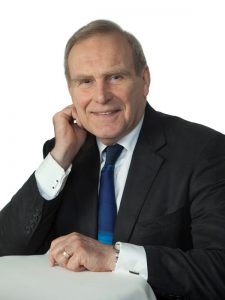 Specialities
Business & Commercial
Education
Health/NHS
Housing and Property
Other
Workplace & Employment
Supervisor
Works in
Grampian, Highland, Orkney and Shetland, South and East, South and West, Tayside, Western Isles