Ruth Unsworth is the Head of Mediation and Wellbeing at The University of St Andrews. She has worked at the University for over 14 years. Ruth is a qualified Mediator and is also accredited as a Therapist by the BACBP, the lead organisation for Cognitive Behavioural Therapy in the UK.   
Ruth has used mediation in a range of settings. She has worked with homeless young people, public sector and third sector agencies, each with their own priorities, to develop services for young homeless people in and around Glasgow. As a minister of the Church of Scotland, she has used mediation skills to develop different support groups for people impacted by domestic violence and drug abuse. More recently, she has worked with congregations who had to decide whether to unite and whether to give up buildings they loved. She also worked in Zambia with NGOs, Government educational officials, teachers, parents and children seeking to find a solution to different perspectives of conduct. 
Ruth worked in Student Services as a therapist and as a manager. Ruth developed the Wellbeing, Counselling and Mental Health Matched Care framework that received accreditation from APPTS (a service development, quality improvement and accreditation network for services providing psychological therapy to adults in the UK run by the Royal College of Psychiatrists in partnership with the British Psychological Society). Ruth has many years' experience of working with students; providing therapy and helping to resolve disagreement or conflict situations.  
Ruth is the Chair of the University Mental Health Taskforce, Co- Chair of the University Equally Safe Group. She is on Universities Scotland Student Mental Health and Wellbeing Group and is on the Research Advisory Board for the national research into Thriving Scottish Learners.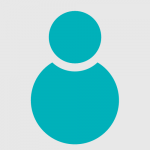 Specialities
Education
Equalities
Other
Workplace & Employment
Works in
South and East