Accredited Commercial and Civil Mediator
SMK Accredited Independent Mediator- Commercial/Civil.
Initial contact by email-deepspacecommunication@mail.com
Current areas of focus:
Space Industry-Commercial/Employees/Community and Client Relations
ENSyntropy Education Tank-conflict resolution/events co-ordinator
Healthcare-Neuro diverse
Mediation Trainer/Educator
Memberships
Space Satellite professionals International
SSPI-wise-(Women into Space)
ENSyntropy Education Tank
International Mediators beyond Borders
Rotary International Mediation Educator
Scottish Mediation
Scottish Ambassador for British Planetary Society
PAST
Advocacy and Mediation -advocating for children and adults on autistic spectrum and support for family, education care services and healthcare staff.
Extensive travel and cultural sensitivity awareness due to International voluntary work living in conflict situations.
Qualifications and certification:
Commercial and Civil Mediation Accreditation
ACAS- workplace
IHasco -equality/diversity, sexual harassment, bullying, conflict and unconscious bias.
Areas of Law and Mediation modules- Caledonian University
Space Law and Policy-Advanced Legal Institute -London
Space without Borders certificate training
Rotary international conflict training-Institute of Economics
[ssba_hide]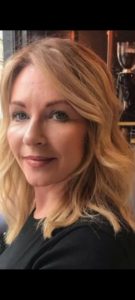 Specialities
Business & Commercial
Education
Equalities
Family (Elder, Homelessness, Young People)
Health/NHS
Other
Workplace & Employment
Works in
Grampian, Highland, Orkney and Shetland, Outwith Scotland, South and East, South and West, Tayside, Western Isles

English -can access translators