In the current situation with COVID-19, it's still possible to have mediation when mediation takes place online.  Simon specialises is online mediation with former partners who are divorcing or separating and follows in full the Family Mediation Council's Code of Practice and Guidance for online mediation.  He is an accredited online mediation practitioner able to provide family mediation online and workplace mediation online.  
He's been mediating in local communities and in the workplace since 2001.  In 2015 he formalised his experience with the Post Graduate Certificate in Mediation at Robert Gordon University, Aberdeen.  Since then he has facilitated more than 60 mediations. 
He's a registered practitioner with Scottish Mediation and a family mediator qualified to practice in both Scotland and England, accredited with the Family Mediation Council (FMCA) and with Relationships Scotland (CFMA).
As well as a mediator, he's also an independent investigator of bullying and harassment complaints, and has an in-depth understanding of the range of workplace disputes and of the stresses experienced by personnel at every level in an organisation.  As a workplace mediator he has experienced many times that addressing workplace issues through mediation can result in a resolution that avoids going to Employment Tribunal.
Working with Armed Forces personnel, both serving and veterans, and their families is a particular areas of expertise: Simon served in the Royal Navy and is currently a Reservist working for the Royal Navy's mediation team. 
He also has many years' experience in mediating with churches and faith communities.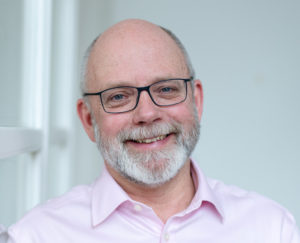 Specialities
Community & Neighbour
Equalities
Family (Elder, Homelessness, Young People)
Family (Separation and Divorce)
Other
Workplace & Employment
Works in
Grampian, Highland, Orkney and Shetland, Outwith Scotland, South and East, South and West, Tayside, Western Isles