Who are Steve Nail Mediation: Beyond Dispute?
We are Accredited Commercial and Civil Mediators.
We understand social work, health and social care services whether statutory, non-statutory, private or third sector.
We know that many people don't think or speak about losing capacity and how they may wish to live if they do so nor, when they are coming to the end of the lives, what they want to happen. We know that discussions about Powers of Attorney, end-of-life care, Living Wills and Wills are often difficult and may lead to what appears as intractable disputes.
We know that running and working within SME's often leads to disputes with the workforce, customers, suppliers, and contractors which, are often ignored as they seem too difficult.
We help people speak about and amicably resolve their disputes.
We help people and businesses save money and avoid unnecessary legal costs and the upset and uncertainty of having to rely on the courts to decide for you.
We help people retain control over their lives and their businesses.
We know about the pressures and stress on people and we are able to help manage, alleviate and protect those involved.
About Steve Nail
Steve has worked operationally, as a manager and leader in social work, health and social care for well over the last thirty years and in doing so it has brought him into regular contact with people and families during times of difficulty.  He has developed considerable skills, knowledge and experience, empathy and understanding for people in crisis and a wish to help them make the right decisions for them and, those for whom they have responsibility.
He has operated his own small businesses in social work, social care consultancy and SVQ assessment and over the last three years he has run logistics and managing supply chains with many of the UK's most influential companies.
Since qualifying as a Mediator a few years ago he has continued to use his experience as a social worker and small business owner to enhance his skill as a Mediator and continues to work on a pro-bono basis with a prominent university and their mediation clinic where he supports their work.
Steve has a familiarity of the UK and Scottish legal and court systems and has extensive experience working with the courts, Sheriffs (judges), solicitors and advocates. He decided to train as a Mediator in an organisation training mainly although not exclusively experienced lawyers to further develop his understanding of working with lawyers.
He is committed to the idea that empathy and listening help people understand their disputes and which Mediation uses effectively to help people solve what may seem to be difficult and intractable problems.
Steve is mainly a Facilitative Mediator as he believes that people given the right support are more than capable of resolving their own disputes although he will, offer his professional opinion as an Evaluative Mediator if it is useful in moving a dispute to resolution.
He continues to learn as a Mediator and commits time to his own personal and professional development through his contact with the Mediation Clinic, Civil and Mediation Council, the Scottish Mediation Network, Society of Mediators, with other mediators, the Chartered Management Institute and Scottish Social Services Council.
Steve though his extensive practice as a social worker, manager and leader is highly experienced at using effective safeguarding measures in protecting people and as a registered social worker is a Protection of Vulnerable Groups Scheme Member in respect of regulated work with Children and Adults.
Professional Qualifications:
Accredited Commercial and Civil Mediator-Society of Mediators
Registered Mediator-Scottish Mediation
Associate Mediator-Civil Mediation Council
Registered Social Worker-Scottish Social Services Council
Protection of Vulnerable Groups Scheme Member in respect of regulated work with Children and Adults.
Member of the Chartered Management Institute.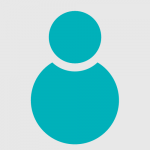 Specialities
Business & Commercial
Education
Family (Elder, Homelessness, Young People)
Health/NHS
Housing and Property
Other
Workplace & Employment
Works in
Grampian, Highland, Orkney and Shetland, Outwith Scotland, South and East, South and West, Tayside, Western Isles