I am an internationally accredited mediator with a growing reputation available to mediate national and international disputes. 
CEDR Accredited
CMC Individual Registered 
GDPR | ICO Registered
Disclosure Scotland Verified
COVID- 19 Mediation Policy
In these unprecedented and uncertain times and in light of the current lockdown, I am conducting the majority of my mediations by video conference using various online platforms.
These are carried out in line with the latest edition of The International Council for Online Dispute Resolution (ICODR) Standards and Guidelines.
Over 30 years in senior positions across the globe within the Oil & Gas Industry on some of the largest, high profile, demanding and technically complex international projects has given me specialist knowledge of Onshore and Offshore Subsea Engineering and Construction, Renewables, Maritime, Shipbuilding, Telecoms, Cabling (Fibre Optic/Copper) and Contracts which I would count as my specialisms. 
In addition to excellent communication, negotiation and commercial acumen, the oil & gas industry has given me the fundamental experience, interpersonal skills and a professional respectful manner enabling me to build rapport and trusting relationships at all levels across multi-national and multi-cultural environments.
This depth and range of experience combined with working as a Subject Matter Expert and a practising Expert Witness enhance my interdisciplinary competence and my ability to mediate, and to accept instructions, for both civil and commercial disputes to any value.
"I am fully committed to assisting parties to reach a cost-effective, confidential and acceptable agreement in every mediation I am involved with and, to bringing an end to their dispute"
My first experience of Mediation was in 2010 when I was brought in by one of the parties as their Expert Witness to add weight to their position in the dispute.
My first significant involvement in Commercial Mediation was in 2011 when I negotiated a €14.3 million dispute between two Main Subsea Contractors – one based in the UK, the other in Europe. The second, shortly afterwards, was between a UK Oil and Gas Major Operator and their Main Subsea Contractor with a disputed value of £2.7million.
Although they both settled successfully, I wish I had had the training, experience and structure of the Mediation Process and Model that we have today…negotiations would undoubtedly have been more streamlined!
As one of the UK's most dynamic, enthusiastic mediation service providers, I offer:
A tailored, bespoke approach to mediation

Impartiality, independence, confidentiality, and neutrality

Mediation of monetary and non-monetary disputes
A first choice when looking for a robust and thorough mediator for dispute resolution.
"Parties who negotiate their own settlement agreements feel more empowered and are happier with the outcome than those who, through litigation, has the outcome forced upon them."
I also openly advocate and encourage peer mediation and have the relevant disclosure certification to work with children and vulnerable groups.
As well as Training the trainer, delivering peer mediating training to staff and youngsters, teachers, youth workers, parents, carers, etc, I work with children and young adults in primary and secondary schools, young people in residential or foster care and youth groups encouraging Peer Mediation as an alternative route to resolving their conflicts and disputes and introducing them to the benefits that peer mediation offers:
New skills

Responsibility

A different way of thinking

Emotional intelligence

Teamwork

Ownership

Negotiation skills

Problem-solving skills
I am confident in providing my clients, young or old, with a high level of personal service to help resolve disputes quickly and confidentially, as well as a cost-effective approach.
I truly believe that if we have the right mindset and belief and, we can maintain a consistent focus on the interests, rather than the issues of the parties, almost anything can be successfully resolved by mediation. (….it doesn't matter whether that's a breakdown of communication on a shipbuilding contract worth £150 million, the relocation of a bus stop or excessive noise from a neighbouring property)
[ssba_hide]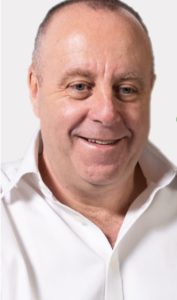 Specialities
Business & Commercial
Community & Neighbour
Equalities
Family (Elder, Homelessness, Young People)
Health/NHS
Housing and Property
Other
Workplace & Employment
Works in
Grampian, Highland, Orkney and Shetland, Outwith Scotland, South and East, South and West, Tayside, Western Isles