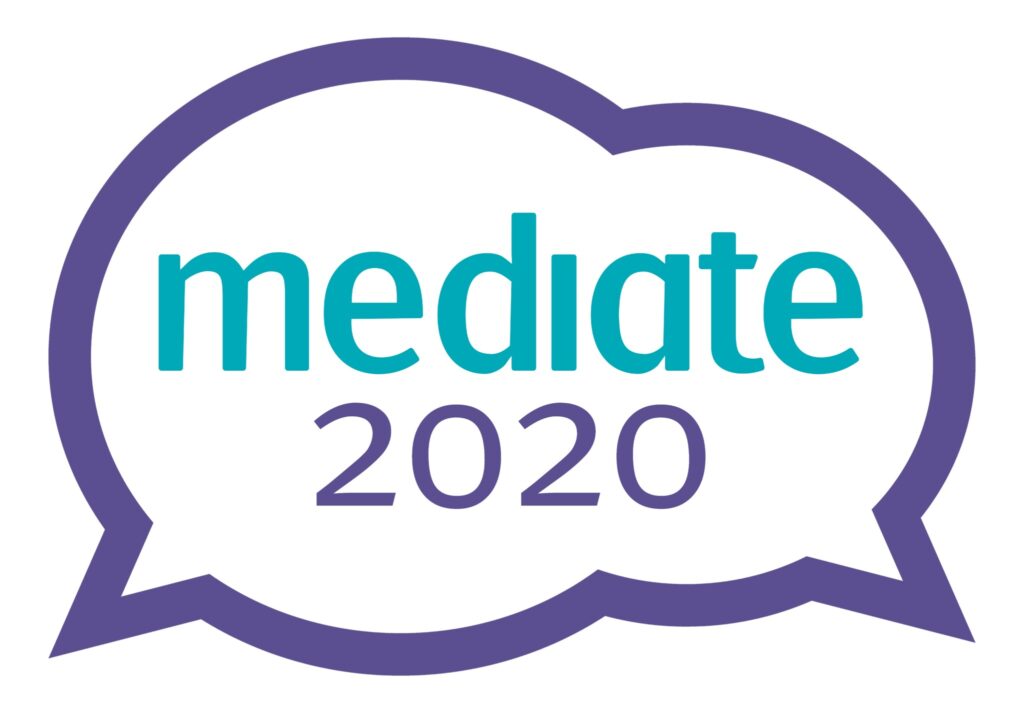 Welcome to Tuesday of Mediate 2020.
We hope that you enjoyed the conference. Please see details of the day below, including links to conference recordings for the day and slides from our speakers.
The programme for Tuesday was as follows:
12.30pm  Registration opens. Meet other delegates before the main session starts. We've set aside rooms to facilitate this.
12.55pm  Return to the main session
1.00pm  Main session with Rachael Field and Jonathan Crowe authors of Mediation Ethics from Theory to Practice.
To view a video of this session click here
2.00pm  Workshop 1: What do Lay People Know About Justice? with Charlie Irvine
To view a video of this session click here
Workshop 2: Getting Unstuck – Build Your Resilience and Creativity with Lucy Gower
To view a video of this session click here
3.00pm  Main session round table, How Mediators Respond to Racism, with reflections from people working within those contexts and how this may impact on mediation practice. Chaired by Graham Boyack
Panel: Amanda Heenan – ARC of Inclusion, Charlie Irvine – University of Strathclyde, Rob Berkeley – BlackOut UK, Abdul Rahim – Centre for Good Relations
To view a video of this session click here
3.50pm  Tuesday closing remarks
Slides
Getting Unstuck – Build Your Resilience and Creativity with Lucy Gower – HERE