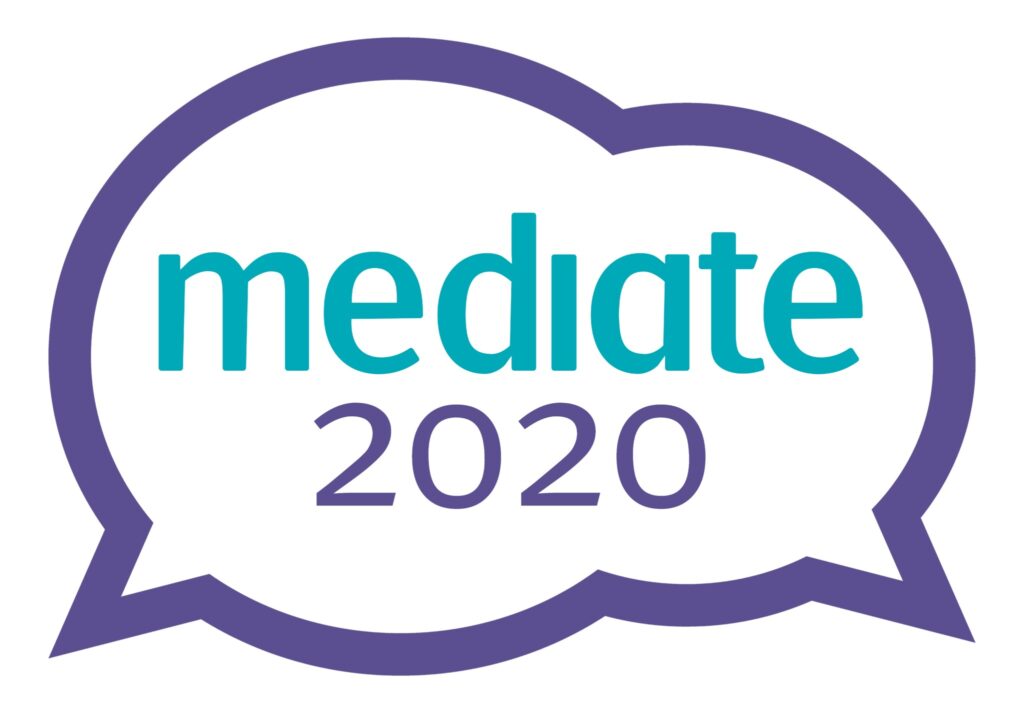 Welcome to Monday of Mediate 2020.
We hope that you enjoyed the conference. Please see details of the day below, including links to conference recordings for the day and slides from our speakers.
The programme for Monday was as follows:
1.30pm  Registration opens. Meet other delegates before the main session starts. We've set aside rooms to facilitate this.
1.55pm  Return to the main session
2.00pm  Main session with Paul Embley from the US National Courts Service on Mediation and ODR
To view a Video of this Session Click here
3.00pm  Workshop 1: Mediation and Covid with May Millward and Amanda Semenoff  from Mediate British Columbia
To view a video of this session click here
Workshop 2: Young People and the Future – Encouraging Positive Conversations with Kathryn Hilditch and Sarah Welsh
To view a video of this session click here
4.00pm  Main session round table with Sarah Allen – Scottish Land Commission, Dr Clare Macaulay – Medical Mediation Foundation and Rachel Bicknell – Squaring Circles
To view a video of this session click here
4.50pm  Monday closing remarks
Slides
Main session with Paul Embley from the US National Courts Service on Mediation and ODR – HERE
Young People and the Future – Encouraging Positive Conversations with Kathryn Hilditch and Sarah Welsh – HERE
Main session: slides from Sarah Allen – Scottish Land Commission – HERE