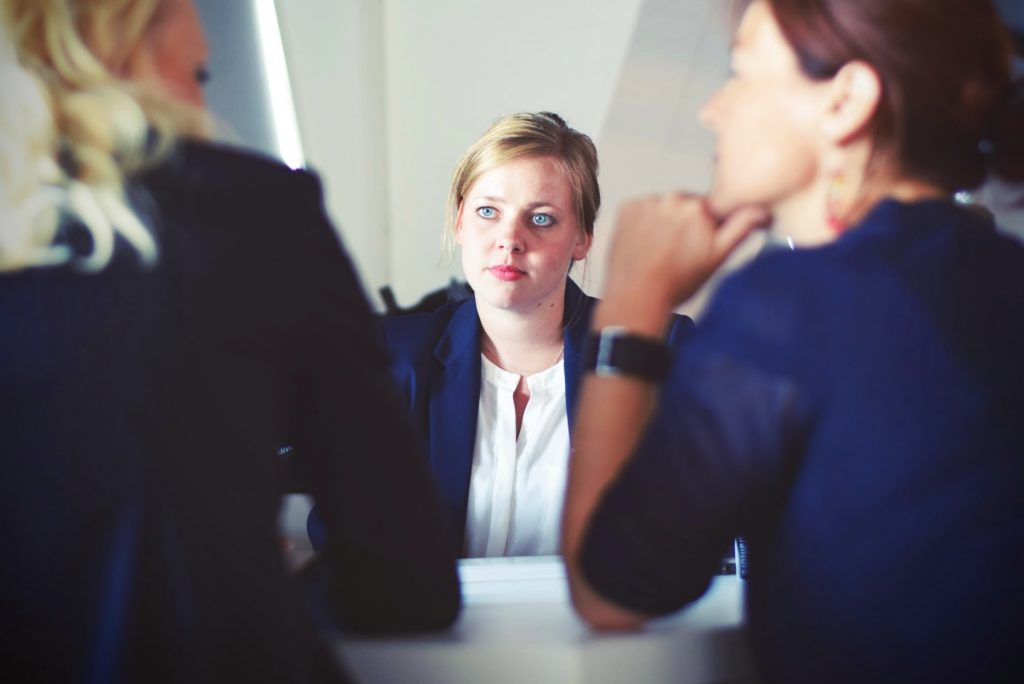 Mediating Online is happening, now you can use it too. By Graham Boyack, Director of Scottish Mediation; Paul Kirkwood Law Society of Scotland Accredited Commercial Mediator and Director of Mediation, Negotiation and Conflict Resolution Services (MNCRS); and Malcolm Currie CEDR Accredited Workplace and Employment Mediator and Mediation Skills Trainer/Coach, Director of Strathesk Resolutions.
Impact of Covid-19 on Civil Business
First, the bad news. Ongoing government restrictions mean, for the foreseeable future, we're likely to have social distancing in one form or another. It therefore follows that 'normal' human contact is, at best, going to be difficult. One result is that many legal actions have been paused and proofs/tribunals in civil cases have been put off, causing a large backlog of cases. Many have been put back by years. The civil justice system as we have known it is not functioning, clients' interests cannot be taken forward quickly, and lawyers' businesses are suffering. So, what's the good news?
Well, there has never been a better time for lawyers and clients to consider legal mediation! Mediation is an approach that puts client involvement, and their best interests, first. It is quicker, and cheaper (for both clients and lawyers as there are no court fees), than going to court, carries less risk and, with direct solicitor involvement, keeps clients fully legally informed and in control. Most importantly, using an appropriate online conferencing facility (most mediators use the Zoom Pro platform), it is possible to maintain client and legal confidentiality (more on this later). The platform provides for clients and their lawyers to be kept in a waiting room, then to be admitted to a joint meeting room and, when the need arises, to be placed in breakout rooms for private, confidential conversations between parties, their lawyers and the mediator.
In Scotland, whilst several lawyers, who are 'early adopters', use mediation, they are still a minority. Many litigation lawyers haven't yet had the opportunity to become familiar with, nor take part in, legal mediation. In some senses, the Scottish legal profession has seemed reluctant to embrace it, despite it being the norm in many other jurisdictions, but current circumstances may persuade them to do so.
Legal Mediation as a Win-Win-Win Option
In Ontario, Canada mandatory mediation has been part of the court procedure for 21 years. Most litigated cases go through mediation. A mediator is appointed and arranges a mediation meeting early in the court process. Prior to that, parties must exchange a mediation statement setting out legal and factual issues, alongside supporting documents. Failure to comply leads to financial penalties being imposed and can result in cases being dismissed or defences repelled. Many litigation lawyers worried that mandatory mediation would threaten their financial well-being through reduced fees.
Unexpectedly, the outcome was much more positive. . Mediation, now an integral part of court procedure, means lawyers must prepare themselves, and their clients to participate and negotiate effectively, in the same way as they need to prepare for a proof or tribunal hearing. As a result, those lawyers recover legal costs and fees in preparing for, and taking part in, the mediation. They get paid a lot earlier too, rather than having to wait until a settlement just before a court hearing or a long time afterwards. In theory, this should free their time to address the cases of additional clients.
In Scotland, mediation is not an integral part of the court procedure, but it is still available for lawyers and their clients to use and recover costs through efficiencies of the process. In Commercial mediation the norm is for both parties to bear their own mediation costs (mediators cost a lot less than court cases). In Employment/Workplace mediation, employers bear the cost of mediation for both parties. Likewise, in litigation where Insurance is a factor, for example Personal Injury cases, it is the norm for insurers to meet the cost of mediation, including the costs of preparing for it and participating in it.
Prior to mediation, it is usual for the parties to enter into an Agreement to Mediate, through which they commit to engage with the process with a view to reaching a mutually acceptable outcome. Within this, it is possible, indeed desirable, for both parties to identify who is meeting the preparation and participation costs to avoid dispute afterwards. It is in the interest of insurers to participate in mediation at an early stage. It prevents the parties becoming embedded in their positions, and will reduce their long-term legal costs, while failure to participate in an offered mediation could result in increased costs by way of court-imposed penalty. In the event of settlement following mediation in a litigated case (the vast majority of court cases do settle), or even in an unlitigated one, it will result in lawyers being paid for their hard work much sooner (a particular boon at this time) and, more importantly, their clients cases will be settled much earlier, leading to happier clients and capacity for further cases. Generally speaking, clients whose legal disputes are settled quickly with less cost, are more satisfied and therefore more likely to instruct the same lawyers in future cases! If they've been dragged through an expensive court or tribunal process for years, they might not be!
Accessing Mediation
Scottish Mediation keeps a Register of Accredited Mediators for the Scottish Government – details can be found on its website at www.scottishmediation.org.uk. Other organisations that include mediators are the Law Society of Scotland, the Faculty of Advocates, RICS, CIArb, Relationship Scotland, the University of Strathclyde Mediation Clinic and Edinburgh Sheriff Court Mediation Service, supported by CAB Edinburgh.
Back to Zoom and Online Mediation/Solicitor Training
You needn't wait for normal service to be resumed through the courts in order to progress a client's case. Mediation can be undertaken now, safely and confidentially, online. Everyone can be there, they can see everyone else and participate to the extent that they want. In the run-up to mediation, the mediator can have pre-mediation meetings with lawyers and their clients by video, enabling parties to become familiar with and trust the technology. By doing so, people are reassured that the actual mediation online is something that they can participate in and that it will work.
Paul Kirkwood, Law Society of Scotland Accredited Commercial Mediator, and Malcolm Currie, a CEDR Accredited Workplace/Employment Mediator, are teaming up with Scottish Mediation and its Director Graham Boyack to offer online CPD mediation training, using Zoom Pro, to all professionals including mediators and lawyers. The sessions will be fully interactive, featuring mock mediations using commercial and employment scenarios where participants will be coached and encouraged to use the Zoom Pro technology, including the use of breakout rooms. Participants can choose to participate as mediators, clients or lawyers in the role-plays, ideally trying all three for a more 'rounded' feel of the process. This will provide a safe online learning environment for all, and hopefully go some way to demystifying the mediation process for many lawyers, to give them greater confidence to participate in legal mediation, look after the best interests of their clients and get their businesses going again! Details are on the Scottish Mediation website but feel free to get in touch with any of us.