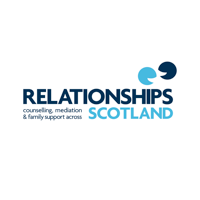 Thinking about Splitting Up? Mediation helps families work out what's best for children and for the future
The festive season can put a huge strain on relationships, and this year more than ever, it has been tough to stay calm and rational.  Families typically spend more time together, normal routines are disrupted and expectations are high that everyone will have a good time.  The potential for stress and arguments to erupt is immense.  Add to this the further pressures caused by the Covid pandemic throughout 2020, the last minute changes to the 'Christmas bubble' guidance and the current 'stay at home' restrictions, and it isn't surprising that divorce lawyers and family mediators are seeing a significant increase in enquiries.  A survey by Relate in 20191 indicated that on average they see a 14% rise in calls and a 58% rise in website users each January, and this was without Covid.  The CEO of Relate at the time was quoted as saying 'The emotional and financial pressures of Christmas and the holidays can push couples to breaking point.'
To help families to find out what support is available to steer them through a decision to separate Relationships Scotland are promoting Family Mediation Week2 from 18 to 22 January.  They aim to share information about the mediation process and explain how mediators help families work out what is best for the future.  Look out for daily posts on www.relationships-scotland.org.uk and www.facebook.com/RelationshipsScotland.
One mediator from a busy Relationships Scotland Family Mediation Service answers some questions for us.
Why choose Family Mediation? Well, it can really help to get some professional input when you decide your relationship is over.  Court has its place but it is time consuming and expensive and often not so good for the children involved. When parents separate, it can be the children who get caught in the middle.
What does it involve and how much does it cost? First there is an individual appointment, often called an intake meeting.  This is usually about an hour long to explore with each adult in turn what has brought them to our Service. In this meeting the benefits of mediation are discussed and the Intake worker checks that both parties understand what's involved and, importantly, that they feel safe to go ahead. The key to mediation is that it is voluntary, and each adult makes the decision about whether or not to participate, and they can change their mind at any point.
After both parents agree to mediate a date and time is set and they have their first session with the mediator. The aim is to find mutually agreeable ways forward, reducing the conflict and helping the children to manage and be supported. As a mediator I help them explore the current areas of disagreement. That might be who sees the children when, or for how long or who else is involved.  I encourage them to see things differently, and to respect each other's perspectives. Slowly, over a few sessions, the parents find solutions and build an agreement that all are able to stick to. It is often seeing the love each parent has for their children that helps the process to move forward for the benefit of the children and their family.
The cost depends on circumstances and legal aid may be available.  It is best to get in touch with the Service nearest to where you live to find out more: www.relationships-scotland.org.uk/find-a-local-service/family-mediation-services.
The Covid pandemic has been a challenge for everyone, not least the providers of family mediation who have worked hard to move their services online.  Relationships Scotland's Family Mediation service can now be provided across Scotland by video conference.
To find out more about how mediation could help you and your family go to: www.relationships-scotland.org.uk or call the Info-Line on 0345 119 2020.
Rosanne Cubitt, Head of Practice for Mediation, Relationships Scotland
1https://www.relate.org.uk/about-us/media-centre/press-releases/2019/1/07/never-mind-divorce-day-fifth-people-relationship-are-staying-despite-being-unhappy
2 Visit familymediationweek.org.uk and follow Family Mediation Week on Twitter @FamilyMedWeek